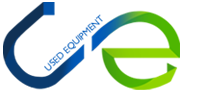 Each piece of used equipment has been inspected and restored to "Good as New" status by our experienced service technicians in our state-of-the-art repair facility. You can be confident that your purchase will give you the performance of a brand new machine at a fraction of the original cost.

PLEASE SELECT FROM THE CATEGORIES BELOW

Call: 800.939.0747 for more information on these great machines!
Warehouse, Training Center & Xpress Retail
1026 Doris Rd, Auburn Hills MI 48326 248.299.9400
Fraser Retail Center & Training
32637 Groesbeck Hwy, Fraser MI 48026 586.293.2840
Customer Service

Phone: 800.939.0747

Email: info@supplyden.com